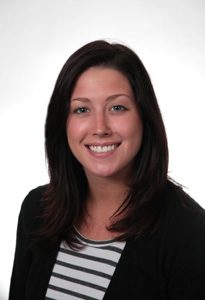 Samantha has recently joined our agency.
Outside of work she loves the outdoors and all sorts of activities, from softball, bocce, volleyball to cookouts. She loves to travel and visit new places, two years ago she drove cross country and even lived in California for a while.
One of her favorite dishes is her mother's homemade spaghetti and meatballs. During the summer you can catch her up at the lake boating and hanging out with family and friends.