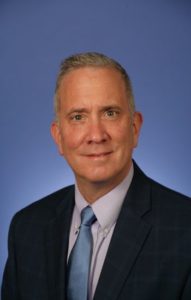 David Evans has been working in the insurance business since 1989. He obtained his Certified Insurance Counselor designation in 1992. Working with our clients can be extremely rewarding, especially, during their claim time. Claim time may present to customers many emotions, complexities, and coverage interpretations. Our Agency provides outstanding communication, empathy, and knowledge to help get our client back on their feet.
He tries to find balance with life doing fun stuff. Items that he finds fun:
Bicycling – many miles every season, two complete trips across New York State, following the Erie Canal, with his two children. For the most recent four years, they have completed extended tours all around the Finger Lakes of NY, camping along the miles while raising money for some great causes.
Motorcycling – actually the experience very similar to the feeling of bliss found on the bicycle. The motorcycle just uses more gas, than the bicycle. Dave has completed two long extended tours across the US, and deep into both the North West Coast of British Columbia and the North coast of Nova Scotia. Most all States he has seen on two wheels and all but one of the Canadian Providences.
Yoga normally completes his weekend and some evenings as well.
Dave's two children, Samantha & Patrick, are now both attending college. Dave & his wife Susan are both very proud of their individual efforts. Oh, P-Nut is their Shih tzu.